This website is intended to possibly help others just by telling my story but does not constitute the answer of an ailment.  Always seek medical advice from your primary care physician.  
As an Amazon Associate I earn from qualifying purchases. There are also affiliate links.  I appreciate all of the support and comments on my website.  Cheers to healthy tummies! 

Natural Allergy Remedies
That Has Helped Us
If you are looking for natural hay fever remedies, these have certainly helped us!
Limiting Your Medication or None At All
There are some situations that may warrant
allergy medication such as claritin especially if someone has a really bad reaction to something but managing adverse reactions to pollen each season with so much 
medication can be a lot for the body to take in my opinion, well at least in my case.   
While being on allergy shots about a couple of years ago, my allergist also recommended I take allergy medication twice a day to manage my horrible allergies and I did because they were so extreme but I then eventually decided that I did not want to be on so much medication. 
UPDATE: Fast forward and it's now 2022, I have been back on allergy shots since 2020. I increased the amount of allergy medicine during the day but also supplement with natural products. 
My body is doing amazingly.  I feel going back on allergy shots was a great decision for me.  
Because we moved to another area, I felt is was very important since my seasonal allergies seem to not be getting better. 
Try A Neti Pot
I have one and I use mine everyday,
you should definitely get one if you struggle every year with seasonal allergies and even food allergies.    I have both, ugh!!
The neti pot is by far one of the best inventions within the natural allergy remedies category, click here for tips on how to use one.  
Natural Anti-Inflammatory 
Through a friend, I discovered Isotonix opc-3, which is a natural anti-inflammatory that helps to manage ailments to
I was initially a bit skeptic about it helping my allergies since they are so severe.  Though I was skeptic about opc-3 working, I wasn't skeptic about how important antioxidants are in fueling the body but still wasn't sure if it would work for me.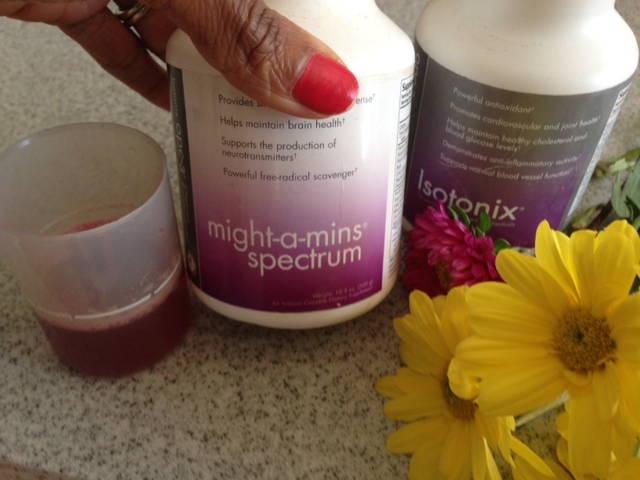 Opc-3 might-a-mins spectrum is for the kiddos but the other can be used for both adults and kids.  
When I  began taking it and really could not tell the difference with my allergies initially.  Though, it did help with clearing up my eczema at the beginning. 
I ended up running out of the product for about two weeks and noticed that when I didn't take it, my allergies seem to be worse. 
I reordered it, started taking it again and at about the 3-month mark, I noticed that it was really helping me.  I didn't need to be on antihistamines twice a day in order to function .... the opc-3 was working. This is great for anyone suffering from severe hayfever to include sneezing, itchy watery eyes, and nasal congestion.  
For Kids-- it is called Might -A-Mins opc-3.  My kids take this everyday.  It has helped them tremendously with their allergies.  They have been off of allergy medication for about 5 months now---simply amazing.  
Click here to learn more about how opc-3 can help and benefit you.
Natural Nasal Decongestant Spray 
I made another wonderful discovery through a nice lady that I met the other day.  

Yay! I love discoveries!

She told me about a product called Xlear, which is a natural alternative to using products similar to Nasonex, which is what I use occasionally.  I am suppose to use Nasonex everyday but really try not to since it is a steroid but also found that it really helps with keeping my nasal passage clear when I use it more often.  

I am so exciting to start using Xlear since it is all natural and hopeful that will help the same way Nasonex has!

I've heard that it's also good for preventing ear infections--now that is awesome!! 

It can be found at your local grocery store or on Amazon.  

UPDATE: Since trying it, I've noticed that it helps with soothing my nasal passages and keeping my sinuses clear.  It must be used consistently for best results.  When I don't, I noticed that it's not as effective. 
I hope this information has helped you.  Please comment and share if it has. xo, V❤️
About Me
I am a mom of two and wife who looks for natural options and who knows a thing or two about the neti pot as well as resolving my stomach pain.  I love mine and can't imagine life without it.  Sounds funny, huh? But so true!! Read more about me..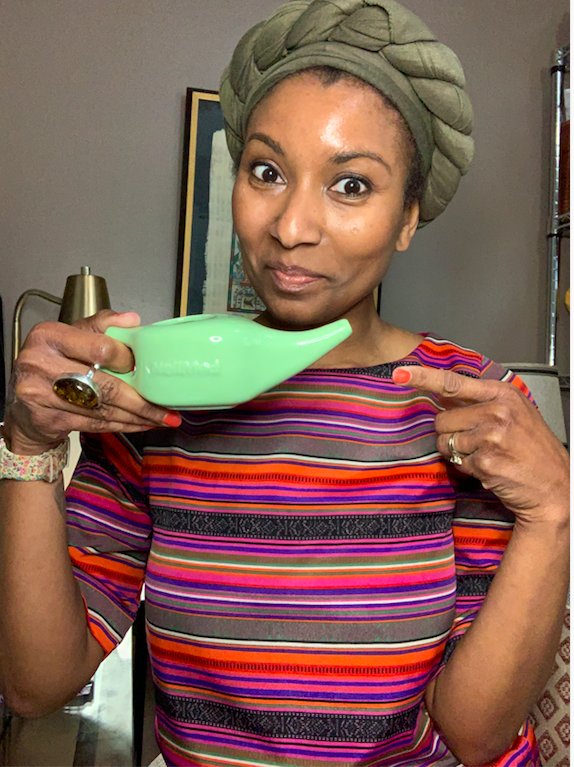 Follow Me on You Tube for great videos and tips!  I hope this website helps and that you find relief too!  Please share if it has.
---