This website is intended to possibly help others just by telling my story but does not constitute the answer of an ailment.  Always seek medical advice from your primary care physician.  
As an Amazon Associate I earn from qualifying purchases. There are also affiliate links.  I appreciate all of the support and comments on my website.  Cheers to healthy tummies! 

ENT Visit May Be What You Need
My visit to the was both uneventful and a relief.  
Yay!
Though I discoverd I had a slightly deviated septum,
he told me that he didn't have any concerns about my ears even though my right ear tends to get blocked quite a bit due to congestion.  
He stated that a lot of people have a slightly deviated septum, which is no cause to worry, so I was definitely relieved by that.  
Whew!
Allergies Affect On Hearing
An allergy towards something,
a food

pollen

mold

household chemical

perfume, etc.
can effect your hearing due to your body's excess mucus production. 
And especially if you have a lot of mucus built up within your sinuses so keep this mind when you or your little one has to take a hearing test especially in school.
Our Son's Hearing Results
Our son took a hearing test in school and ended up not passing it due to the mucus built up in his ears. 
He took the test in the fall season and with fall comes rain along with falling of the leaves.  When leaves are damp and are not able to dry out, mold starts to build.  
This also applies to older homes that are not well ventilated.  
The school nurse advised us to have his test retaken by his pediatrician even though I knew he did not pass due to the mucus but she still insisted, which I understood.  
I kept forgetting to schedule his appointment and didn't get around to having him retake it until around the winter season.  He passed the test with flying colors!  
So please be aware that mucus can definitely impede hearing. 
I make a point to clear his sinuses with his neti pot at least one or twice a month around the fall, spring and summer months when pollen count tends to be high.  
---
About Me
I am a mom of two and wife who looks for natural options and who knows a thing or two about the neti pot as well as resolving my stomach pain.  I love mine and can't imagine life without it.  Sounds funny, huh? But so true!! Read more about me..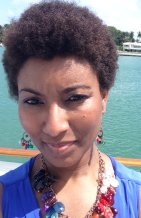 Follow Me on You Tube for great videos and tips!  I hope this website helps and that you find relief too!  Please share if it has.
---